The Best Hands-Free Breast Pumps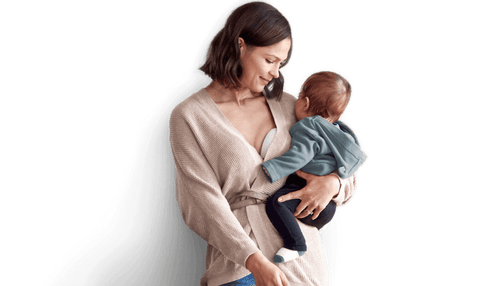 Everyone is living a fast-paced life and it is getting difficult to take some time to feed your baby. While skipping the essential nutrition for the baby is not a choice , breast pumps make a great choice for all moms. So, whether you are a working mom or you are looking to complete your daily chores without any issues, getting a hands-free breast pump will be a great choice for you.
It can help you to pump in advance and store milk for your baby so that it can be used when needed. However, selecting the right product can be a little bit tricky for you. So, here we will start with all the information that you must know before making the purchase decision and we will also discuss some products that you can select.
Why is buying a wearable breast pump the right choice?
It is important to know that when you give birth a lot of your time will be spent nursing your baby. At least 6 hours in the first few months of your day will be dedicated to nursing the baby. As you cannot spare time, a hands-free breast pump will be your right choice as you can easily pump and store it in advance. In this way, you can easily manage to maintain the right nutrition for your baby.
Now coming towards the hands-free breast pump, while the traditional ones need you to stay at one spot as there are wires and tubes, the hands-free pumps open doors for a lot of new possibilities as they can be used while you work, or you are out. You can even use the wearable breast pumps while you cook or brush your teeth.
The best hands-free breast pump choices that you can go for.
If you are looking for the best breast pump options, then the following are your best choices.
The best wireless breast pump: Elvie
There are only a few brands that are truly evolving in terms of technology and Elvie is one of them. There is no feature that you would want, and it is not there is this breast pump. So, all in all, we can call it the best wireless breast pump that you can buy. Being truly wireless you can charge it once and wear it throughout the day. The best part is that there are no wires between the pumps, and they still connect via Bluetooth for all their functionality.
The most versatile breast pump: Freemie Liberty
If you are looking for the best combination of convenience and power, then it is the best choice. Its attachments and parts make it possible to use the pump with different products. You can use the collection tubes and cups with the battery-operated pumps for added conveyance and you can also use these with the hospital-grade pumps for more power. So, it brings the most versatility to your life.
The most discreet breast pump: Willow 3rd Generation
It is also a completely wireless choice that you can go for and one of the best things about this pump is that it can be used with a reusable container as well as disposable collection bags. While it is highly discrete, disposable bags make a great choice if you are traveling, and you do not want to deal with cleaning parts again and again.
The most comfortable breast pump: Medela Freestyle Flex
If wearability is not the requirement, then it is the most comfortable pump. It brings hands-free pumping action while keeping the heavy pump away from your body to keep it comfortable. Moreover, you can easily pack it in a bag for carrying it around when not pumping.
One of the best things about this pump is that you directly collect milk in the feeding bottles which increases convenience and ease of usage.
The best budget-friendly breast pump option: iAPOY portable wearable
It is a product that achieves to bring the most features at the least price. Although there are some shortcomings to this product it still managed to bring great value for the price.
The best manual breast pump: Haakaa Silicone
While there is nothing special about the manual pumps, it is a product that makes use of a very simplified design. There are no attachments, and you use your hands to directly pump and collect milk. The best part is that you can feed your baby with one breast while pumping milk from the other simultaneously using it.
How can you select the right wireless breast pump for yourself?
Selecting the hands-free breast pump for yourself needs you to be focused on your requirements from the product. Here are some of the things that you can check.
Ease of usage and privacy
If you are a working mom, then you may need to pump while at work. In this case, the best choice will be to go for a wearable breast pump that comes with a silent motor.
Comfort level
While the wireless breast pump is designed to pump milk, the suction power can affect your comfort level. So, the best option will be the one that provides variable suction level settings.
Convenience.
You are only buying hands-free breast pumps to make your life efficient and convenient. So, instead of making your life more complex, the wearable breast pump must be convenient. The best will be the product that comes with easy setup, cleaning, and maintenance.
One important factor to consider: "Wireless Breast Pump"
While you see a wireless breast pump in the description of a product it will not mean that the pump is hands-free. Wireless means that there are no tubes and wires, however, you still may need your hands to operate that pump so be careful when making the purchase decision.
Final Verdict
Most of the moms are working women and leaving work or the nutrition of their baby behind is not a choice for them. If you are also one of these moms, then the wearable breast pump will be your best choice. However, selecting the right product is the most important for you.
Here we were discussing how you can make the right selection according to your needs and the best products that you can go for. Make sure that you make your final purchase decision after considering everything that you learned here.
---